mobile work station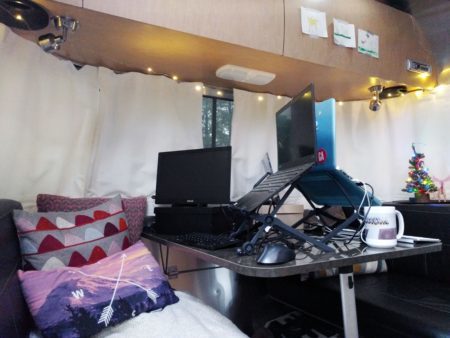 Zach and I live on the go! Our entire life is portable so it's only fitting that our workstations are compact and portable too.
As a full-time employee, one of my requirements for full-time RVing was an office space that I could easily set up and tear down. I want a comfortable work environment, but I also want to be sure that the RV doesn't feel like all work all the time.
Zach and I (mostly Zach, I definitely benefit from his research) found a few amazing office supplies that perfectly fit this lifestyle; these supplies make for easy storage when the office is put away:
My laptop plus all of the above mentioned items fit nicely into my Patagonia backpack and snugly into a cabinet. Which means I get to enjoy those sweet work-free moments with the office converted into a lovely, cozy lounge.